Hey foodies and new foodies! I'm Salei. I manage The Natural Foodie's food blog, as well as create the recipes and food photography. When I'm not having fun in the kitchen, I am a partner of a midsize law firm, wife, mom of two beautiful little girls, and stepmom to a college teenager.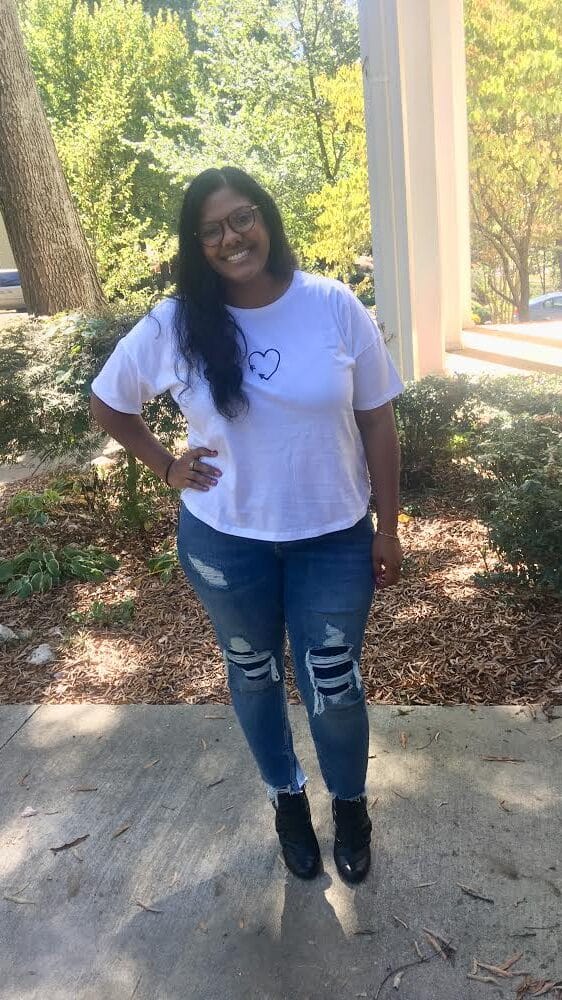 I love cooking. I love curling up for a tv binge session, traveling, soca and other high energy music, and fitness. All the good times spent in the kitchen preparing meals with family and friends inspired this space.
What You Will Find Here
Delicious vegetarian recipes and vegan recipes.
Healthier versions of delicious Caribbean recipes, and other recipes inspired by cultures around the world.
Tasty, low carb, low-sugar, and high protein recipes the entire family will enjoy.
Easy nutritious recipes.
Homemade baby food and other easy kid approved dishes!
Notes and tips on how to make your recipe perfect the first time.
Meal preparation tips so that you can have more of your time back.
Cooking On A Full Schedule
Feeding our family can be fun, and if it isn't, at least it can be easy!. I love cooking and I'm exploring baking so the kids can have better quality sweet treats. I've fine tuned meal planning with some very helpful tips & tricks. Cooking nutritious meals is only hard if you overthink it!
I created healthier versions of my favorite Caribbean dishes. This inspired me to look beyond my favorite dishes and try other cultures dishes. If a meal is low sugar, low carb and/or high protein more days of the week than not, I'm nourishing my family AND beating generational curses of diabetes and hypertension.
Meals also have to be quick and easy to whip up. I share my cooking notes, tips, and tricks with you in my posts so you can make perfect recipes and get time back. For example, I meal prep homemade baby food while making family meals. When I make my fresh green bean recipe, I make a large batch of green bean baby food and freeze it. It saves so much time and money.
Caribbean Foodie
Like many Caribbean households, curry powder and other bold seasonings are used regularly and we make a majority of our own seasonings! Curry powder and many Caribbean cooking staples are full of natural health benefits.
I enjoy a variety of food. Vegetarian recipes and vegan recipes are not meatless Monday only. I love seafood and chicken, and will throw down on some goat, lamb, and beef dishes too!
Food should be tasty and nutritious. Food is energizing! My green seasoning is a fresh herb seasoning mix that I use daily for meats, curry dishes, and seafood. It's also a great marinade for vegetables, tofu, and other vegetarian and vegan dishes.
I'm just an email or tagged comment away from answering a question too.
Want To Be Part of The Natural Foodie Community?
To keep in touch email me at [email protected]. Let me know what recipe you want me to create for you! Tag #thenaturalfoodie and follow The Natural Foodie on social media. Subscribe for new recipes.