Welcome to my food blogger heaven! I'm Salei. This frequently asked questions page focuses more on how The Natural Foodie came about so you can get to know me better. I have recipe note and tips, including meal planning tricks, directly in the recipe posts to save you time.
What county am I from? I migrated to the U.S.A. with my family from Trinidad & Tobago at a very young age. Much of my childhood memories revolve around a household filled with women cooking and laughing in the kitchen with children playing around them. Naturally, when my mom thought it was time to teach me how to cook, I was ready.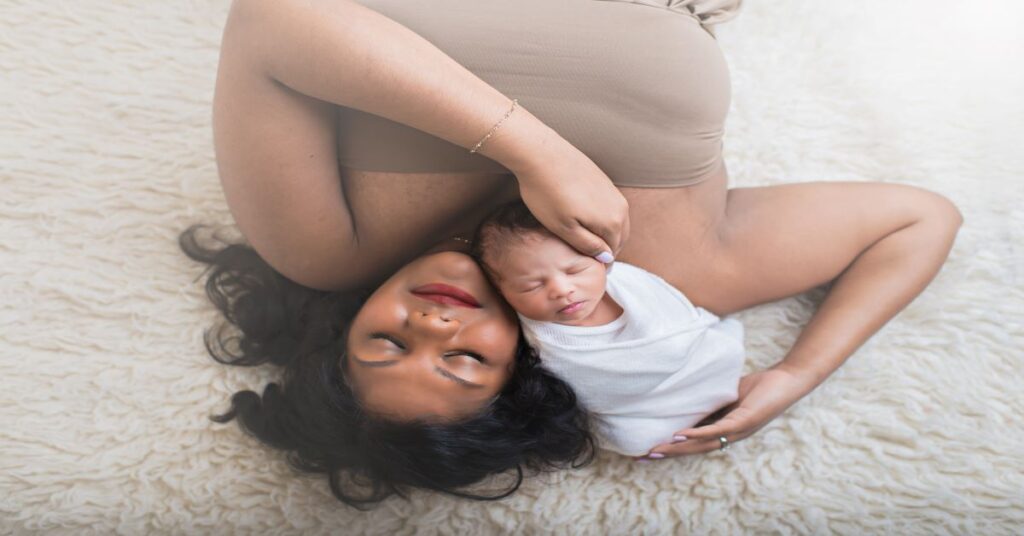 Why a food blog? Enjoying the process of feeding my family is very important to me. I remember the excitement I felt when my mom taught me how to cook like it was yesterday. I still look forward to preparing meals in this way.
HOW THE NATURAL FOODIE CAME ABOUT
One of my really good friends encouraged me to begin a blog. It'll be fun she said. She was right.
I started blogging in 2016 a few month after my first daughter was born. It's been a great outlet for me since then. Every parent understands how life changes when kids enter the picture. When my daughter was born, I was a solo practitioner who recently left a midsize firm. My blog, a Tribe For Moms, was featured in New Mom Health. As part of The Fourth Trimester Project research team, I contributed to developing models that support better outcomes for Black mothers in the face of disparate impact Black mothers face in the maternal health crisis. This outlet helped me heal from back to back miscarriages in between the birth of my daughters as well as other major life events.
As I healed, cooking good quality foods with fresh ingredients continued to feel good. Something as simple as joyously feeding my family put things into perspective. I love cooking. I also love a good tv binge session, traveling, soca and other high energy music, and fitness.
Cook With Joy. Don't Over-think it!
I understand the cook of the house needs useful tips and easy meals to make it happen. I naturally use a lot of fresh ingredients. I've fine tuned meal planning with some very helpful tips & tricks share with you in my recipe notes and tips. I get it, and I agree, cooking is not easy if you overthink it.
I'm Trinidadian so meals have to taste good. If it's not seasoned, I don't want it. I also do not believe in removing food groups. Carbs are part of a well-balanced diet! BUT if a meal is low sugar, low carb and/or high protein more days of the week than not, I'm nourishing my family AND beating generational curses of diabetes and hypertension.

Meals also have to be quick and easy to whip up in order for that to happen. A lot of trial and error, and even more patience helped me fine tune my weekly meal planning so that mealtime is an overall enjoyable experience. My family is satisfied and I'm enjoying the process of feeding them.
Caribbean Foodie
Being Caribbean, I naturally use a lot of fresh ingredients. I am also a Seventh-Day Adventist raised by a medical doctor and nurse practitioner so healthier options and ways for people to take control of their well-being were light dinner-time conversation growing up and now. My parents also transitioned to a vegetarian lifestyle when I was in high school so what many people consider a side dish, is a vegetarian main dish. Curry pumpkin, egg curry, and fresh green bean recipes are in most of my favorite meals for example.
I enjoy a variety of food, including meat. I love seafood and chicken, and will throw down on some goat, lamb, and beef dishes too!
Like many Caribbean households, curry powder and other bold seasonings are used regularly and we make a majority of our own seasonings! Curry powder and many Caribbean cooking staples are full of natural health benefits. Food should be tasty and nutritious. Food is energizing! My green seasoning is a fresh herb seasoning mix that I use daily for meats, curry dishes, and seafood.
Cooking on a full schedule
My husband is legit my best friend. When we were dating I left my job at a midsize law firm and entered into solo practice. When we made the commitment to get married, I gained a stepson. Our family continued to grow, as did my career. I continued to build a law practice, co-founded a non-profit organization, and started a blog the same year my oldest daughter was born. During this chapter, my stepson's primary residence was my home during the school year. My daughter was also with me full-time almost everyday until she was 18 months old. Quick and easy tasty meals were vital, and still are.
When my oldest daughter turned 18 months, I began working primarily outside of my home office, joining Legal Aid of North Carolina while maintaining a solo law firm. During this season, I transitioned to partner of a midsize law firm and continued volunteering with several organizations. Although the pandemic has delayed some projects, I continue to work towards the goal of connecting the Trinidad & Tobago diaspora. Cooking helped me feel connected to my family.
My youngest is almost one, and I have maintained the same level of commitment to her that I give to her sister and brother. Kids of all ages deserve tasty homemade meals. Making baby food was easy because I prepared it while making family meals. For example, when I make my fresh green bean recipe, I make a large batch of green bean baby food and freeze it. It saves so much time and money that I get to give back to my family and greater community.
Want To Be Part of The Natural Foodie Community?
To keep in touch email me at [email protected]. Let me know what recipe you want me to create for you! Tag #thenaturalfoodie and follow The Natural Foodie on social media. Subscribe for new recipes.