Trinidad Callaloo Recipe (Vegan, Dairy-Free)
Posted On May 2, 2021
Trinidad Callaloo is a popular savory Caribbean green soup, although many consider it a vegetable side dish. Who knew my favorite recipe since childhood would be a naturally vegan and dairy-free soup. Oh the irony. I can eat callaloo every day of my life and be happy…like forreal.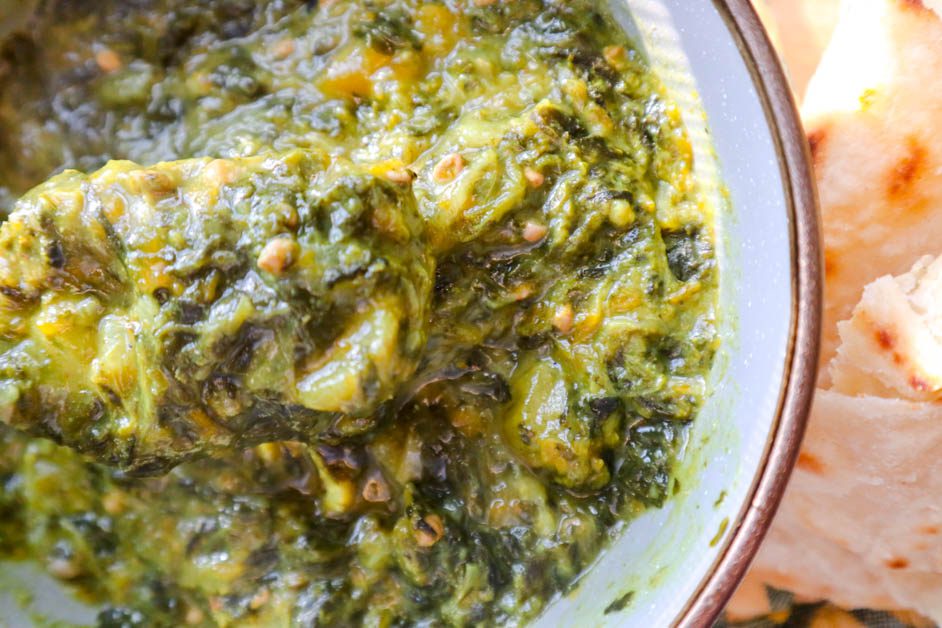 Authentic Callaloo ingredients heavily rely on what vegetables are available locally. Traditionally for Trinidad Callaloo the main ingredient is dasheen, a leafy green vegetable and it's a slow cook. Thrown in the pot with it is wonderful fresh ingredients such as culantro, pumpkin, tomatoes, coconut milk, onion, garlic, and okra. Every region does it a little different, and this is family recipe.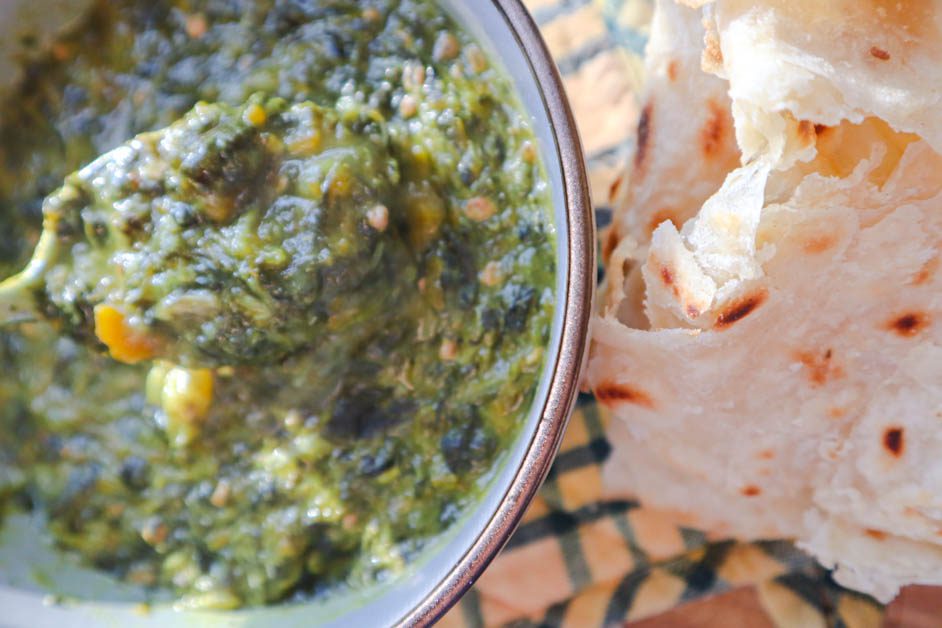 Jamaican Callaloo vs. Trinidad Callaloo
They are two completely different dishes! Every Caribbean person knows that each country tend to use similar names, but we put our own flare to it. It's no different with callaloo. Trinidad callaloo is a soup traditionally served over white rice with crab meat. Jamaican Callaloo reminds of Southern style collard greens.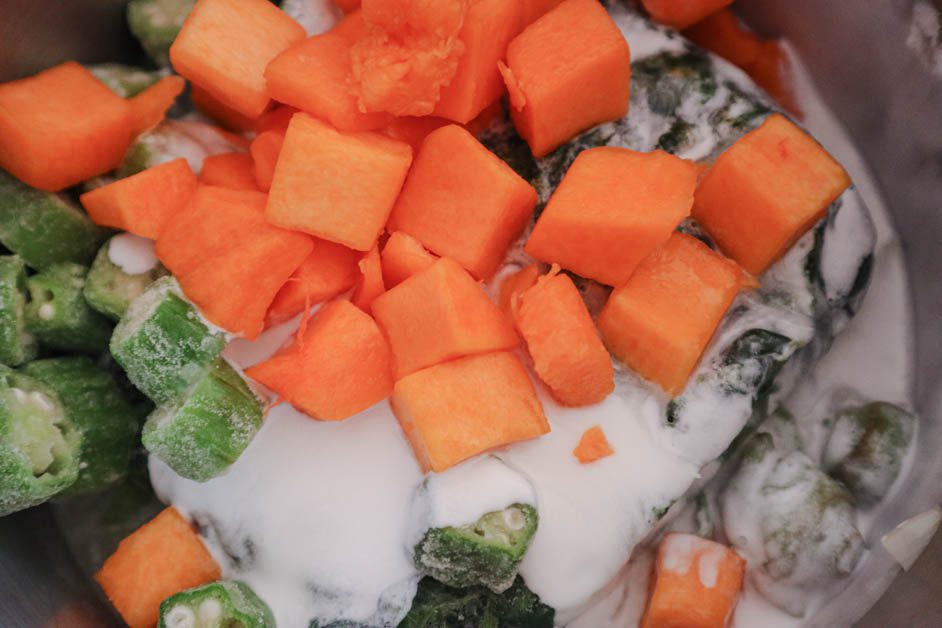 How To Make Trinidad Callaloo Recipe
I am preparing this dish with ingredients local to me in the Southern United States, North Carolina to be exact. That means dasheen and culantro are non-existent. But no fear, the Trinidad diaspora isn't letting this delicious dish out of our sight.
Here is your grocery list:
12 oz. frozen bag of chopped okra (or the same amount fresh)
16-18oz of frozen chopped spinach
1 cup diced fresh pumpkin or butternut squash
14 oz can of light or full fat coconut milk (I normally use light coconut milk)
yellow onion
6 garlic cloves
1/2 bunch of cilantro (leaves only)
10 oz. fresh tomatoes (usually 2 large tomatoes chopped)
tsp olive oil for sautéing
salt & ground black pepper
I know. I know. All that flavor comes from natural ingredients. It's the best. Minimal seasoning needed.
FULL RECIPE & INSTRUCTIONS PROVIDED IN RECIPE CARD. Like this recipe? Here are other recipes from The Natural Foodie you may like too: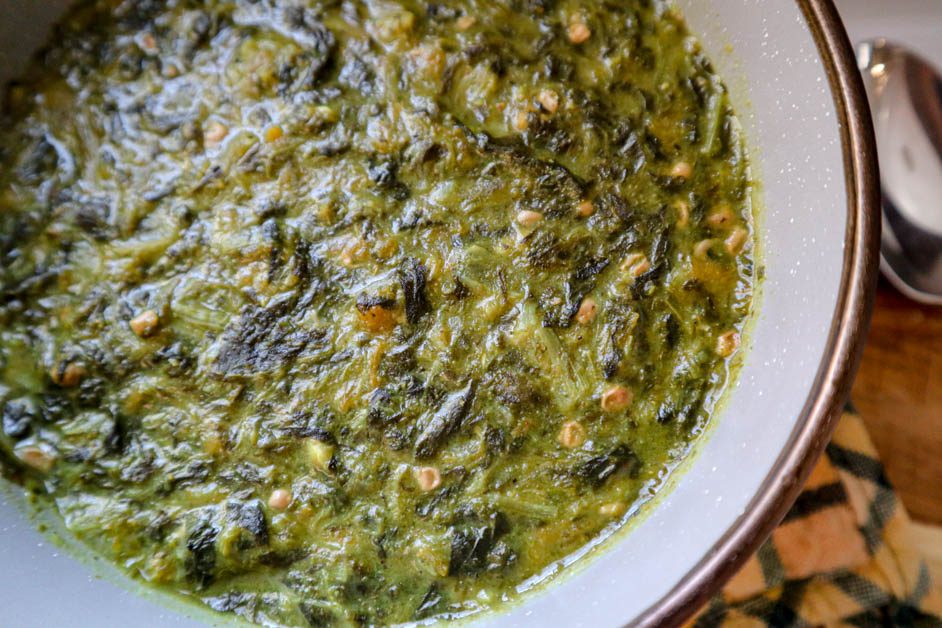 Disclaimer & Disclosure: There may be affiliate links in this post. Nothing here should be taken as medical advice. Please consult with a certified dietician or nutritionist about nutritional needs specific to you.
Tips + Notes To Make Your Trinidad Callaloo Recipe Perfect Every Time
Minimal Effort Required
This is a one-pot , slow cook dish. You're basically prepping ingredients and throwing everything in a pot at the same time and letting it do it's thing. Just wait for 2 hours and let the magic happen. So easy.
Even the seasoning is minimal effort. Salt & pepper is all you need. If you're throwing in curry powder, cumin, and other ingredients, it's not necessary. Sometimes I add a bay leaf and thyme, but again, not necessary. It's the fresh ingredients that really bring this dish together.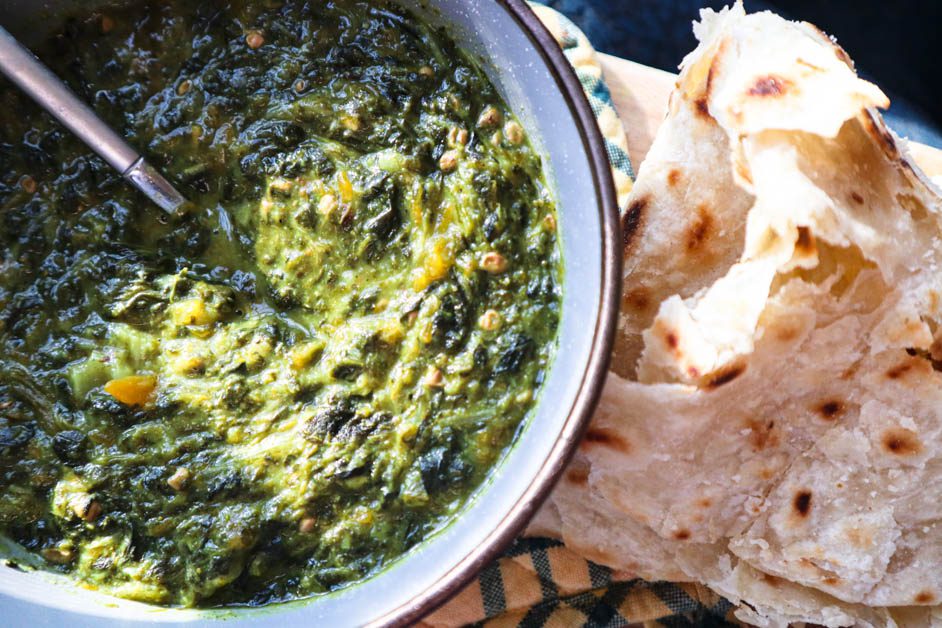 Give It A Quick Blend At The End
To get the right consistency for a Trinidadian callaloo recipe, you'll need a blender, food processor, or emulsifier. Just a quick blend after it's been on the stove for 2 hours to get that great smooth soup consistency.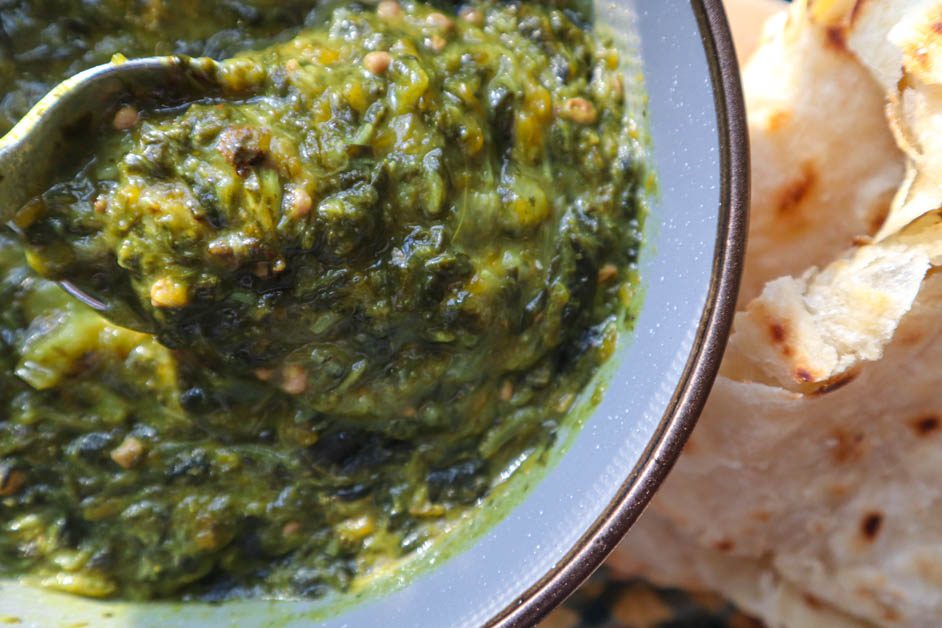 Trinidad Callaloo Recipe (Vegan & Dairy-Free)
Trinidad Callaloo is a delicious thick savory green soup traditionally served over white rice with crab meat. This dish is low carb and packed with fresh ingredients. Naturally vegan, dairy-free, and low carb.
10 net carbs 6g Fat 4.2g Protein
Equipment
blender or food processor or emulsifier

large stock pot
Ingredients
12

ounces

frozen cut okra (1 bag)

or fresh okra

16-18

ounces

frozen chopped unseasoned spinach (2 boxes)

1

cup

diced pumpkin

or butternut squash

2

large

tomatoes, chopped (about 10 ounces)

1

medium

yellow onion, chopped

6

cloves

garlic, chopped

½

bunch

cilantro, leaves only

14

ounces

Light or full fat coconut milk (1 can)

I use light

1

tsp

olive oil

for sautéing

2

tsp

salt of choice

I use finely ground pink Himalayan salt

1

tsp

ground black pepper
Instructions
Heat 1 tsp olive oil in stock pot.

Sauté chopped garlic and onions in oil for 3 minutes on medium heat.

Add all other ingredients to the pot except for salt and pepper, adding the coconut milk last.

Cook for two hours on medium-low heat covered. For example, if your stove goes to 10, then I put it on 4.

After 2 hours of simmering, transfer mixture into blender or food processor and blitz gently. It's only brief to allow the ingredients to achieve the smooth consistency of callaloo.

Return to pot. Add 2 tsp salt and 1 tsp black pepper, or add salt and pepper to taste.
GOT QUESTIONS? I'm happy to help. Leave a comment and add some stars to let me know if you enjoyed this recipe. Let me know how you re-created it too. Also, please share it on social media. Tag #thenaturalfoodie. Thanks! -Salei
Please follow and like us: