Weekends are made for pancakes, and one of my Saturday morning favorites are a steaming stack of delicious, fluffy, buttermilk pancakes. I have pancake recipes for days, vegan ones too. I love whipping up new pancake recipes but these buttermilk pancakes are a household favorite. Golden crispy edges, soft...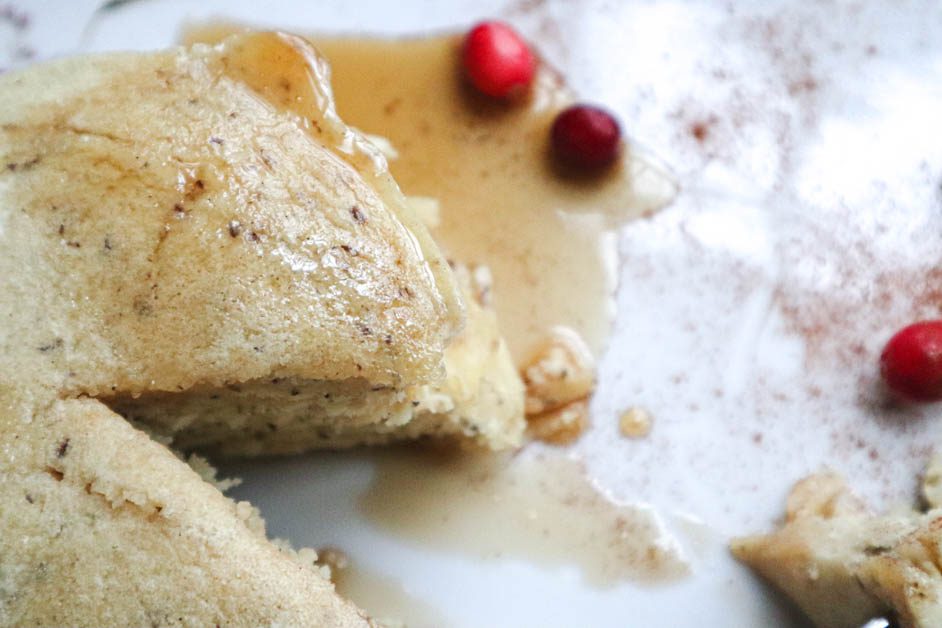 Anything you eat, I can make vegan, especially pancakes. Just come to me you steaming stack of delicious, fluffy, light and airy pancakes. My children always want pancakes. The more natural I eat, I find myself leaning towards vegan meals. I never knew how easy it would be to...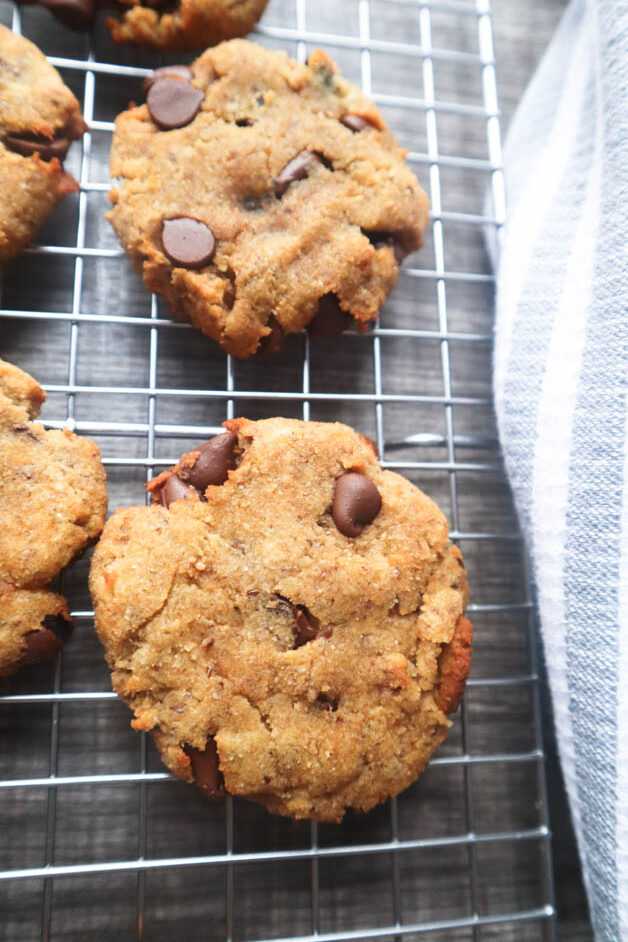 These Vegan Banana Chocolate Chip Cookies are the perfect blend of chocolatey banana goodness. The way my taste-buds work, when it comes to amazing cookies, chocolate chip is at the top of my list every time. This recipe is basically banana bread and chocolate chip cookies combined. They melt...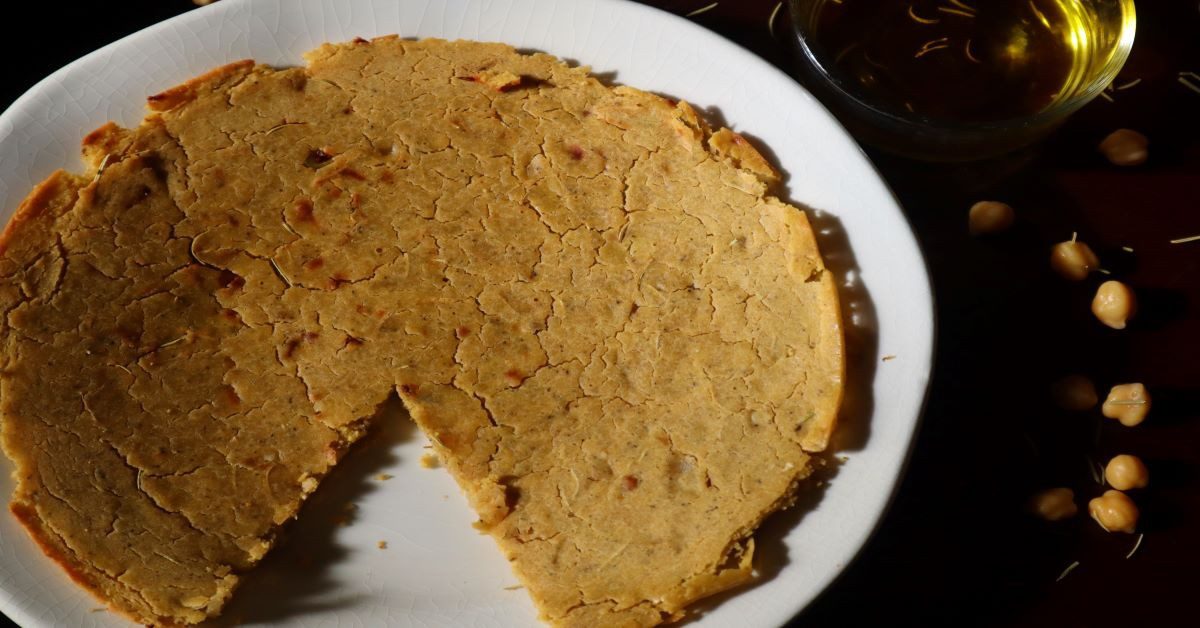 Learning how to make farinata or socca, a savory Italian chickpea flour based pancake, has been a game-changer on my journey towards cooking more plant-based and vegan! The flavor of these are out of this world. The surface is crusty, the edges are crispy, and the inside is slightly...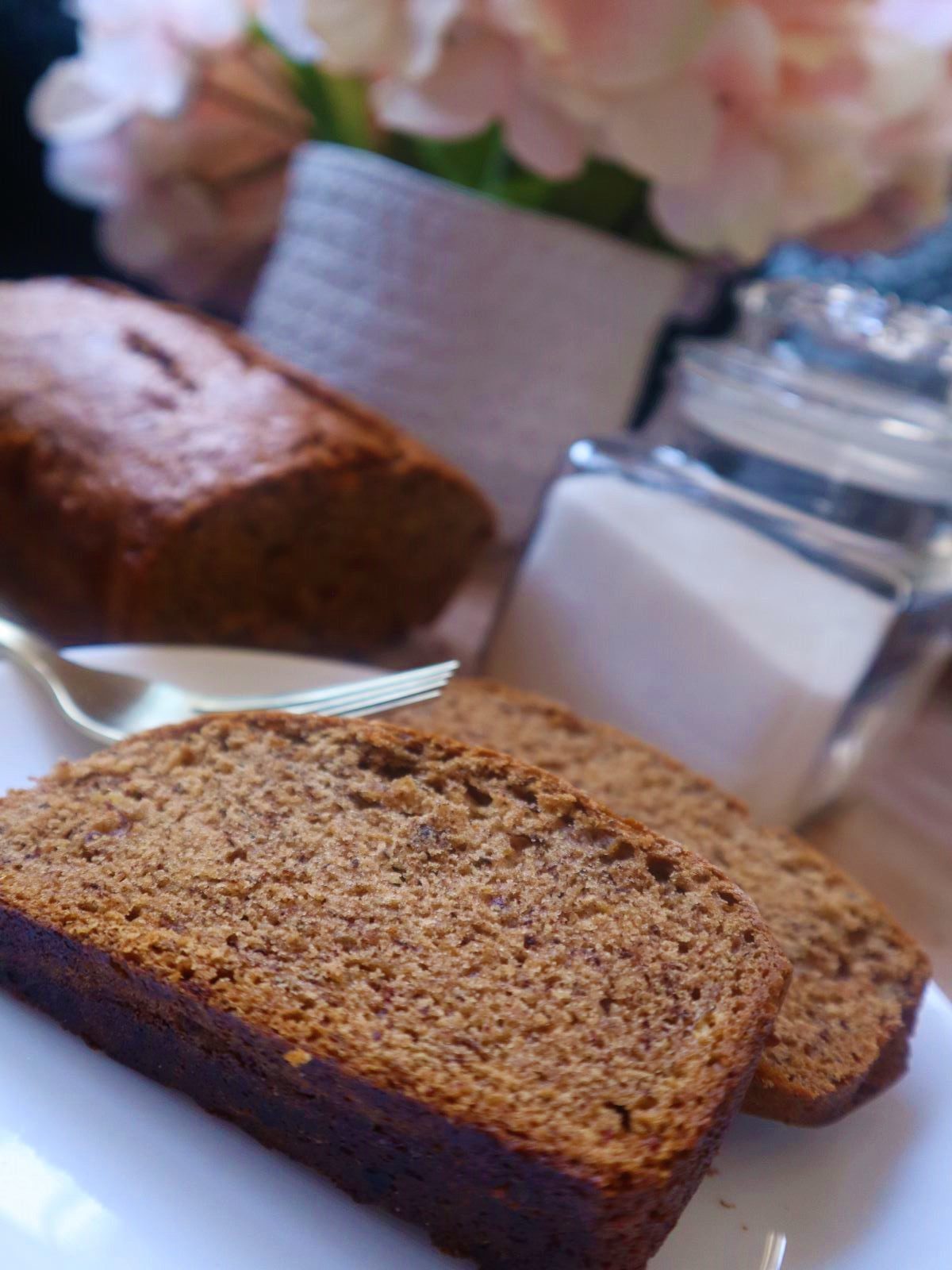 This banana bread recipe is easy, vegan, and absolutely delicious. Tested to perfection because I make this pretty much every week. My kids love love love it. Although I'm not vegan (let's keep hope alive here), I love that this recipe requires no eggs and dairy. I actually prefer...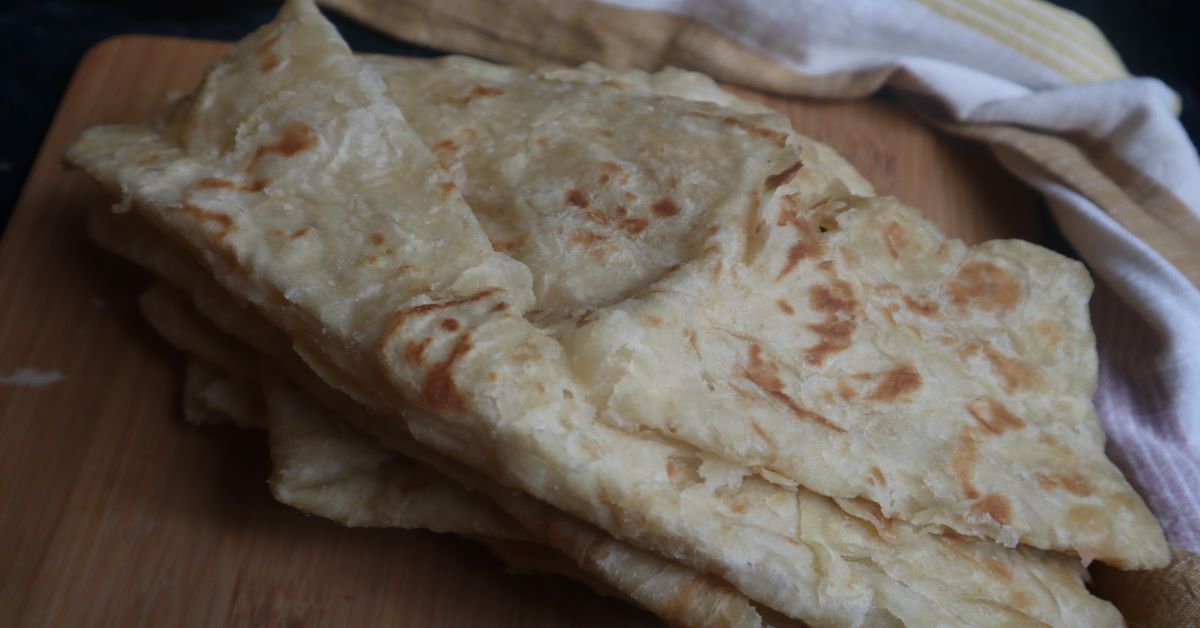 Paratha roti, or as we call it in Trinidad "buss up shut" recipe, is a buttery Indian flatbread and me, a Trinidad is going to show you how to make it step by step. Traditionally made on a tawa, but if you do not have one, I recommend using...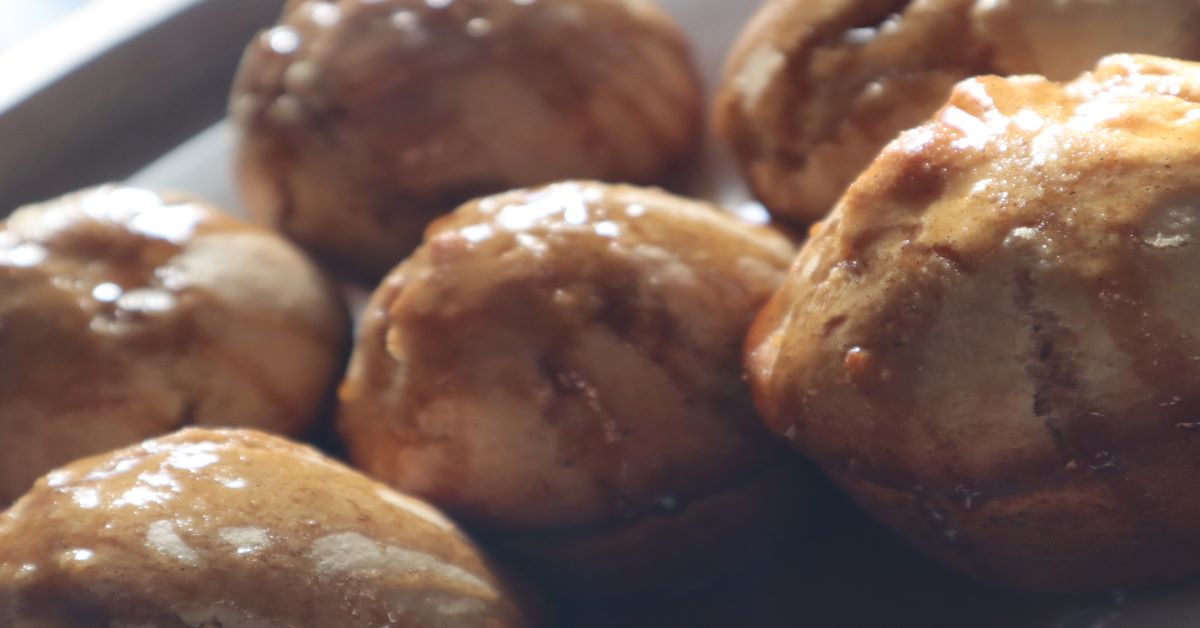 Drizzle the maple bourdon glaze over this orange cardamom sweet roll recipe and make 6 large soft & fluffy sweet rolls. An easy quick bread recipe so no yeast required! Perfect grab and go breakfast or a sweet dinner roll. Skip the maple bourbon glaze and drizzle some honey...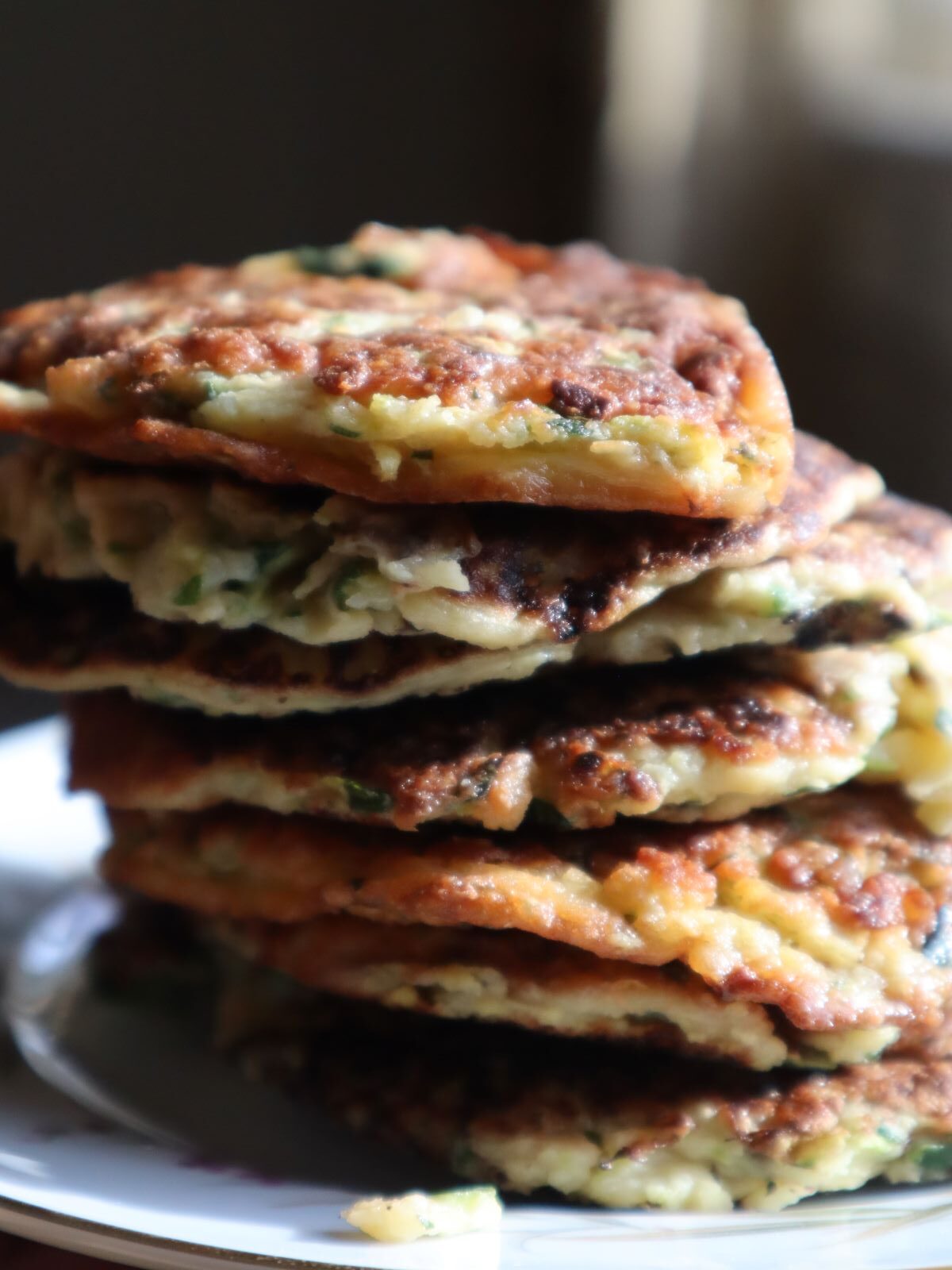 Super easy to make this vegan zucchini fritters recipe. Squeeze out as much of the liquid from the grated zucchini and add it to a batter of equal parts chickpea flour and water. Season and pan fry or use your air fryer. An absolutely delicious, kid-friendly, easy vegetarian and...