This creamy Southern style, Caribbean inspired coleslaw recipe is an all time easy recipe. Only 5 ingredients! First, it's super creamy. Next, it's slightly tangy. And of course, Duke's Mayonnaise is still a must. Tip: finely shredded cabbage is best. My go to pre-packaged coleslaw mixes are the Fresh...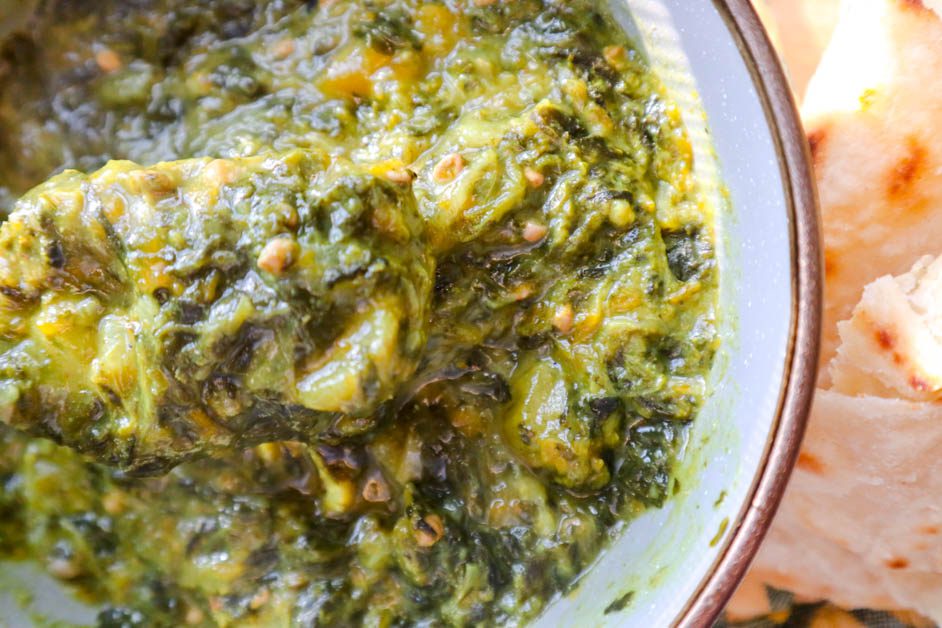 Trinidad Callaloo is a popular savory Caribbean green soup, although many consider it a vegetable side dish. Who knew my favorite recipe since childhood would be a naturally vegan and dairy-free soup. Oh the irony. I can eat callaloo every day of my life and be happy…like forreal. Authentic...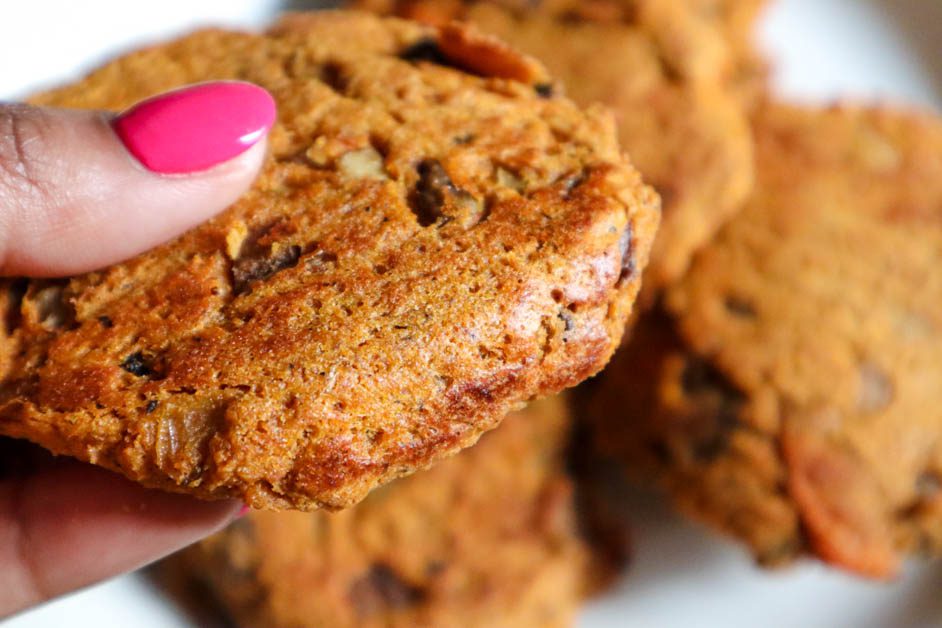 This Veggie Burger Patty Recipe is completely unprocessed, vegan patty made with simple ingredients such as shredded carrots or carrot pulp, chick pea flour, and sautéed mushrooms and onions. Each patty is only 69 calories, 9.4g Net Carbs 1.6g Fat 3.3g Protein. Grilling season is on, so bring on...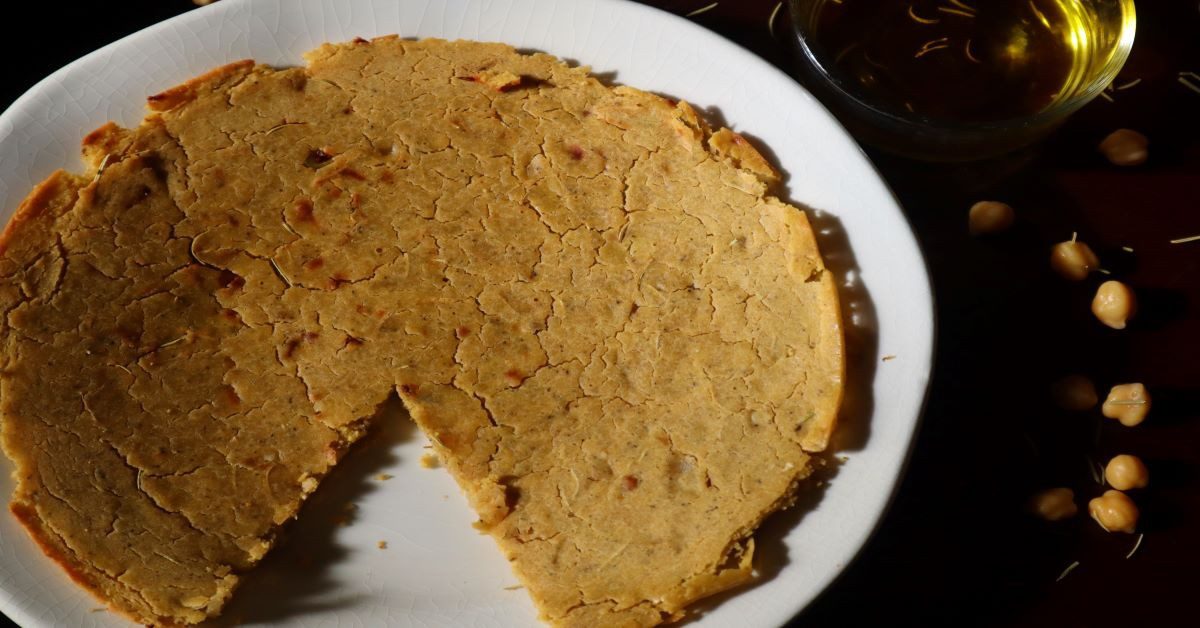 Learning how to make farinata or socca, a savory Italian chickpea flour based pancake, has been a game-changer on my journey towards cooking more plant-based and vegan! The flavor of these are out of this world. The surface is crusty, the edges are crispy, and the inside is slightly...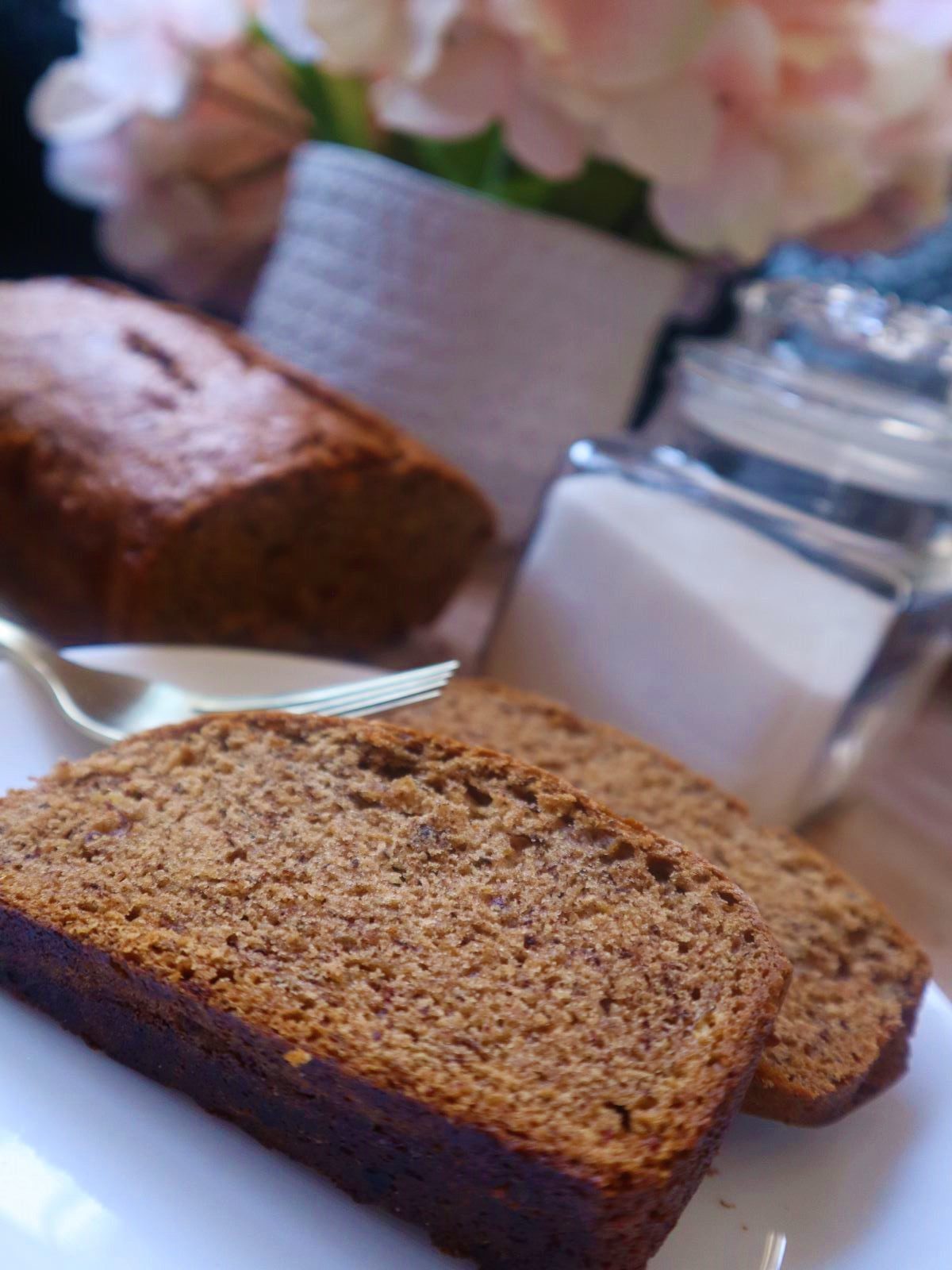 This banana bread recipe is easy, vegan, and absolutely delicious. Tested to perfection because I make this pretty much every week. My kids love love love it. Although I'm not vegan (let's keep hope alive here), I love that this recipe requires no eggs and dairy. I actually prefer...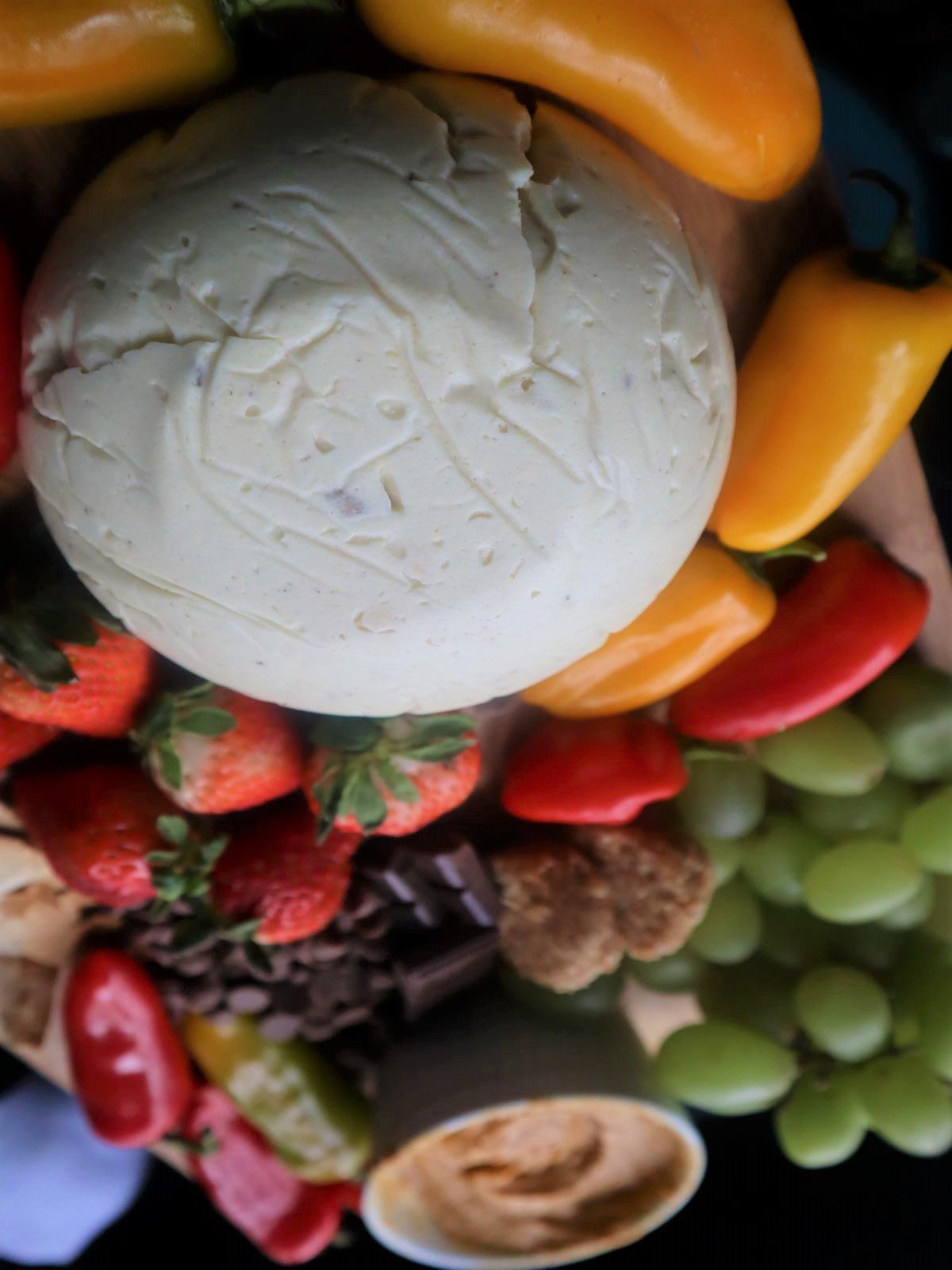 This vegan gouda cheese recipe came to existence because, ok, so cheese is life, and being super natural with food normally I had to look into making a really delicious vegan version. Best. Decision. Ever! Low Carb, Low Calorie, and Low Fat. Makes 16 ounces. Per 1 ounce serving:...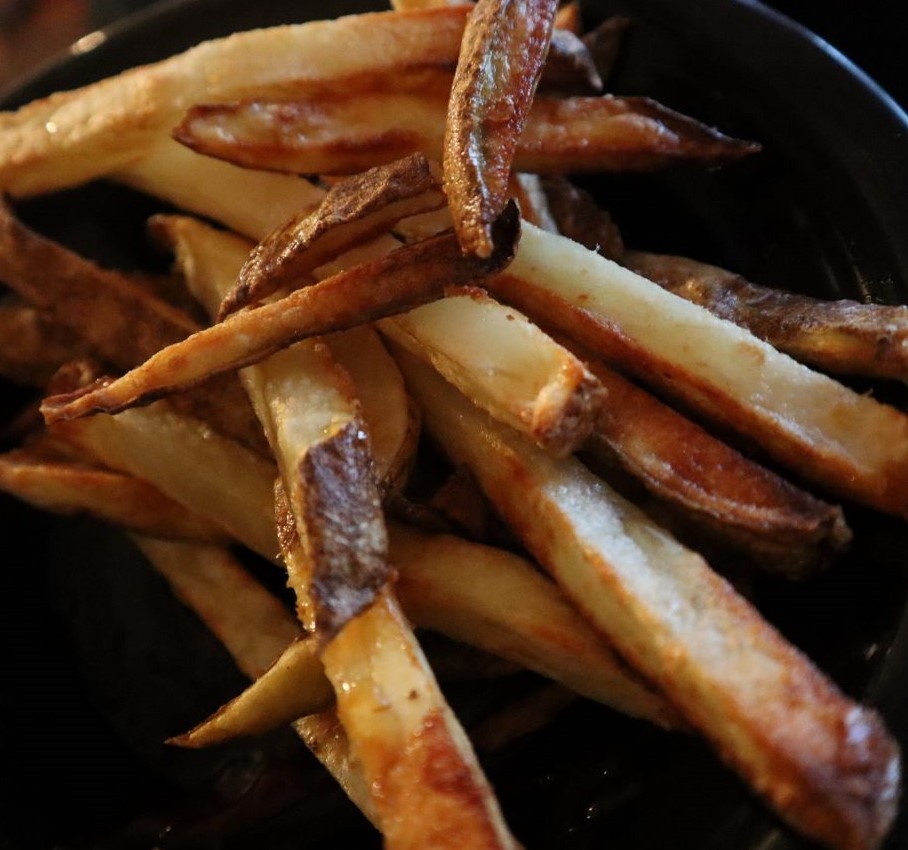 Try these homemade air fryer French fries- delicious, and oh so crispy! Just like your favorite restaurant would serve them and healthier so no guilt creeping in when you feed them to your family. Only 75 calories, 13g Carbs and 2.3 g Fat per serving. 1/2 potato is a...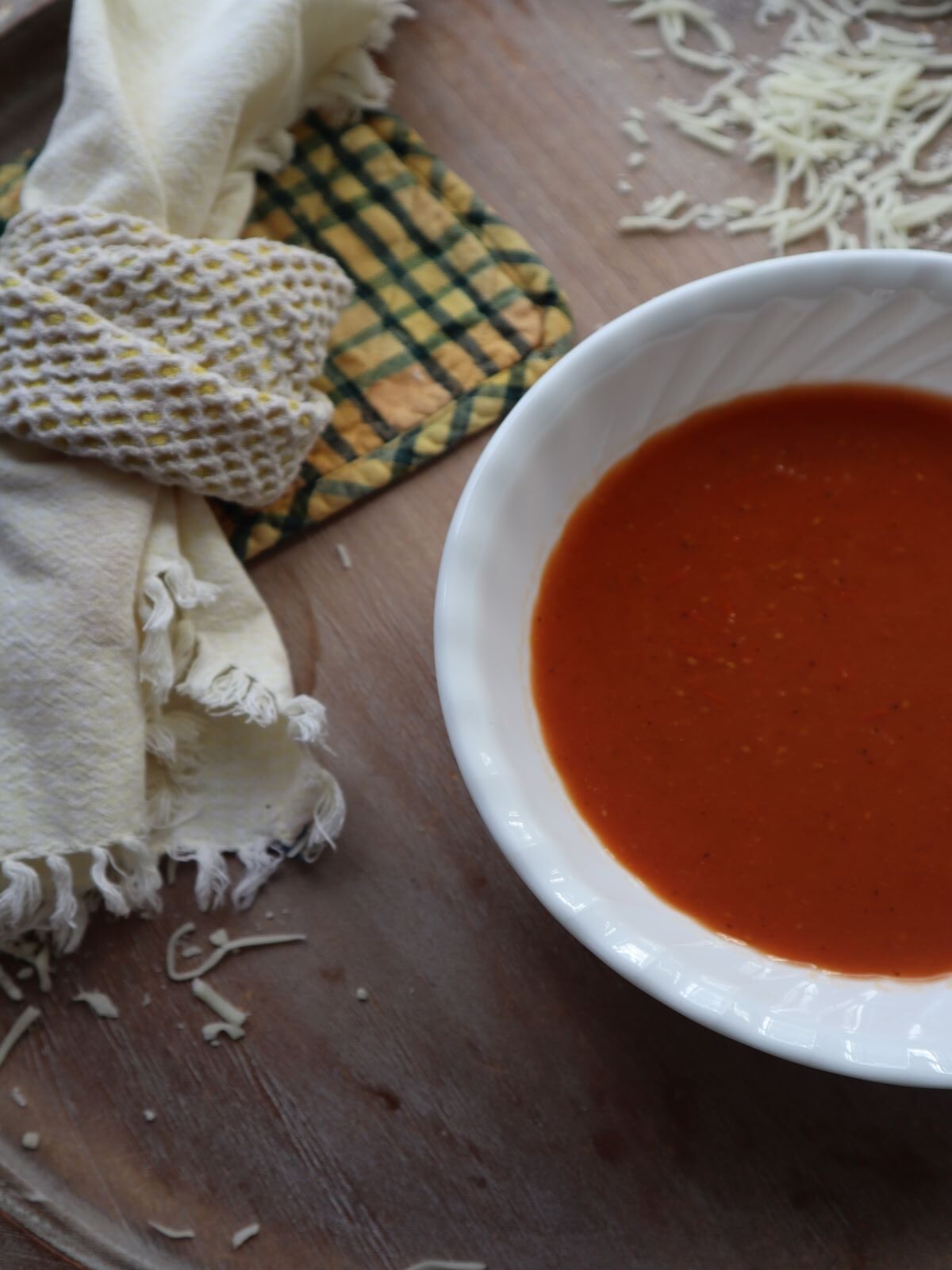 This homemade tomato soup recipe taste exactly like what tomato soup is suppose to taste like without all the sodium and processed ingredients from the canned version. Imagine a cold rainy day, and what you want the tomato soup you are dipping your grilled cheese sandwich into. That's the...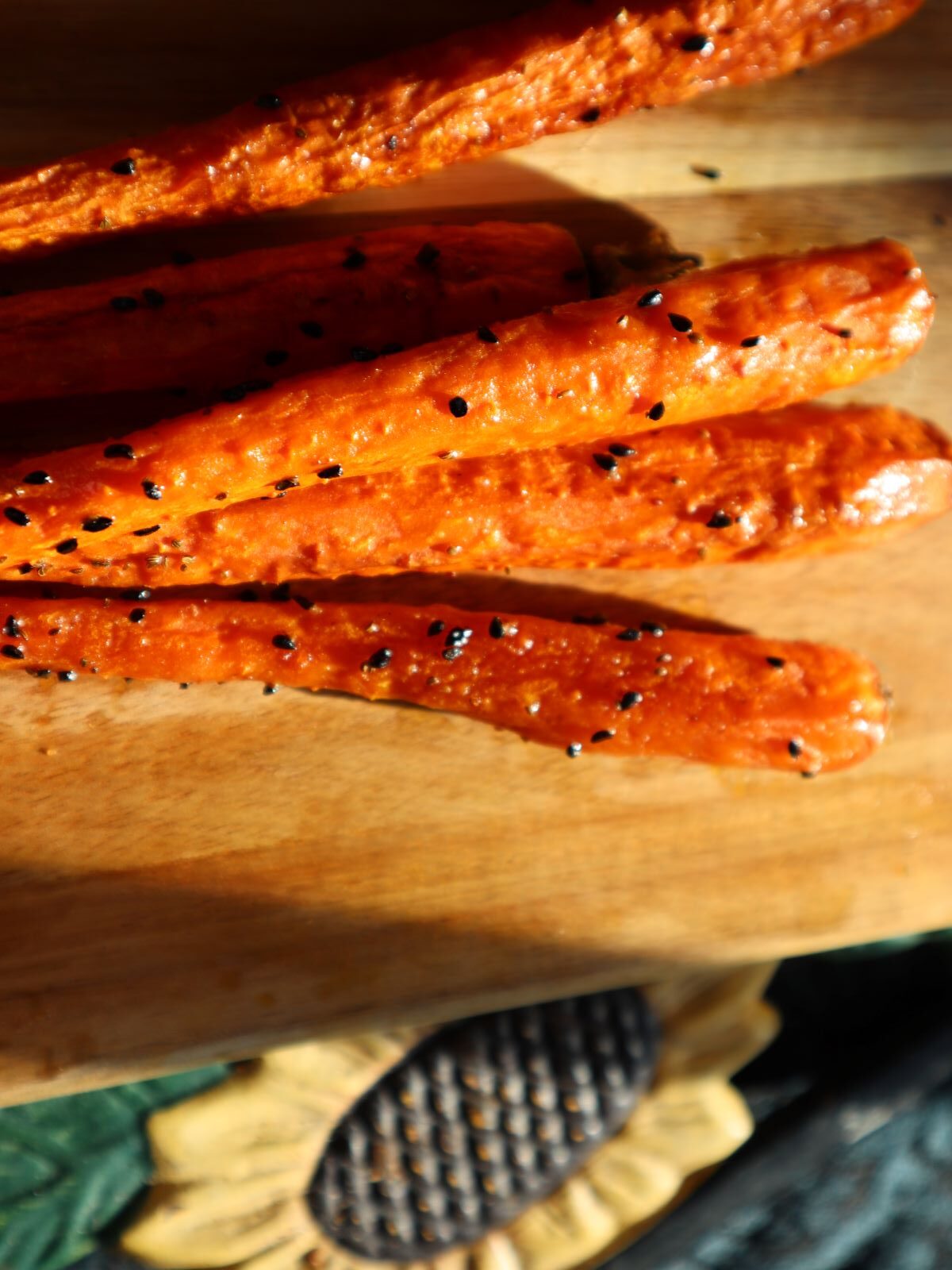 This roasted carrots recipe is easy, tender, and just really good. The carrots are oven baked whole and seasoned lightly with salt, nigella seeds, celery seeds, and some olive oil. It's the perfect side dish and leftovers, if there are any, go great as a snack with some hummus...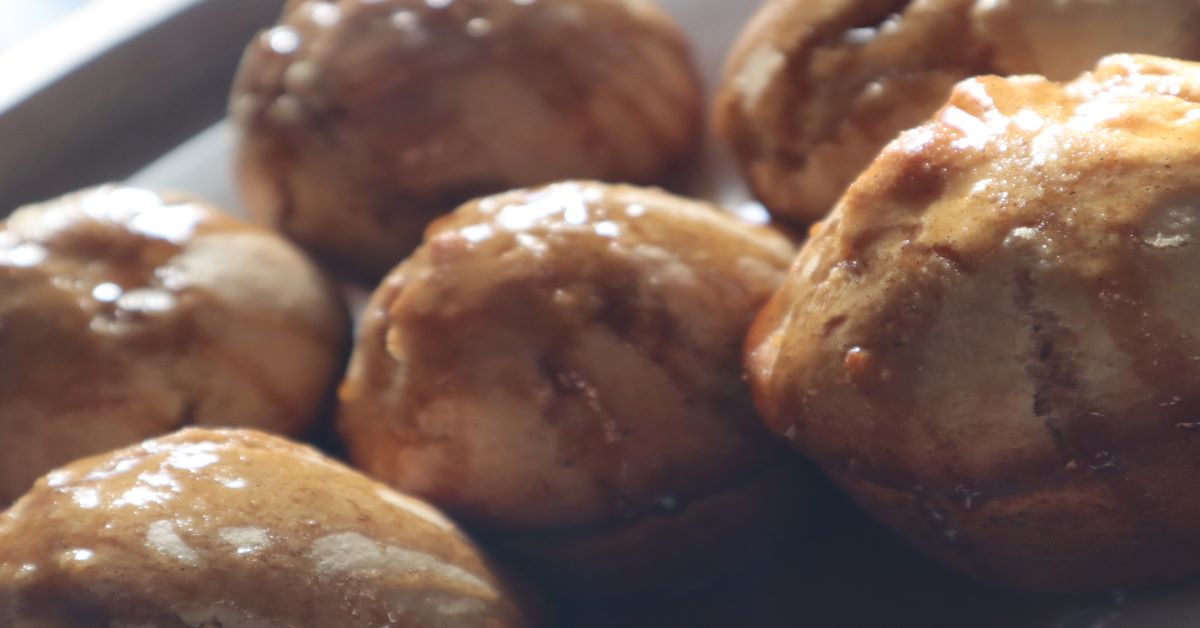 Drizzle the maple bourdon glaze over this orange cardamom sweet roll recipe and make 6 large soft & fluffy sweet rolls. An easy quick bread recipe so no yeast required! Perfect grab and go breakfast or a sweet dinner roll. Skip the maple bourbon glaze and drizzle some honey...